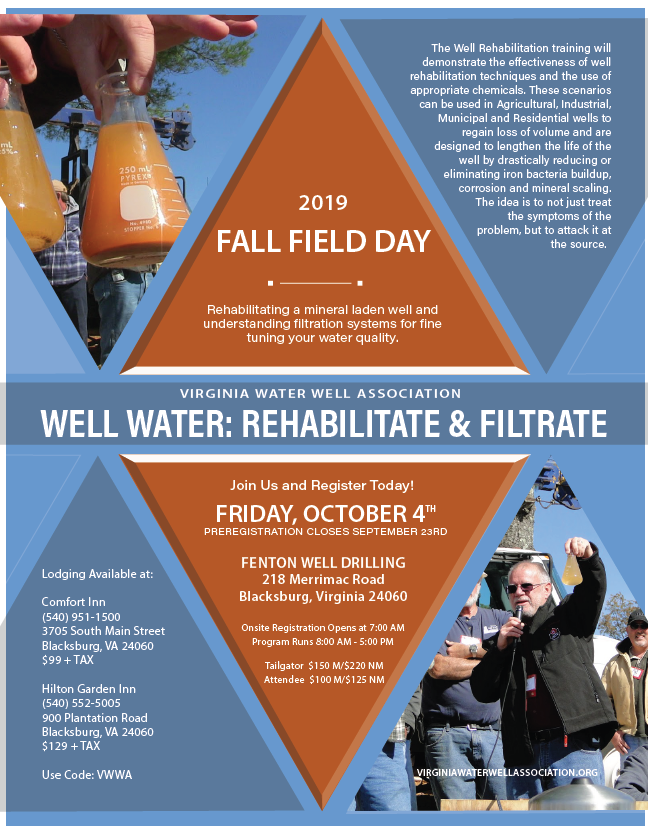 Join us this year in Southwest Virginia! Friday, October 4th we are heading to the Blacksburg area where we will focus on rehabilitating wells that are heavily laden with mineral buildup. Often times, homeowners phone with well yield issues as their flow minimizes through the years on top of great difficulty in filtering the minerals out of their water leaving them with stains and buildup in their homes.
Come see first-hand what it means to rehabilitate and start providing a better solution in optimizing your customer's well. Take note of what it means to implement a maintenance schedule and be able to communicate the importance behind the work you do at the well.
To fine tune the water quality after the well has been addressed, we will have an afternoon full of water testing, sizing units and media, then troubleshooting the components so you become familiar with serving your community to a higher degree.
Let's take care the well together. If you drill it, let's maintain it and be able to provide the best water quality that you are able to.