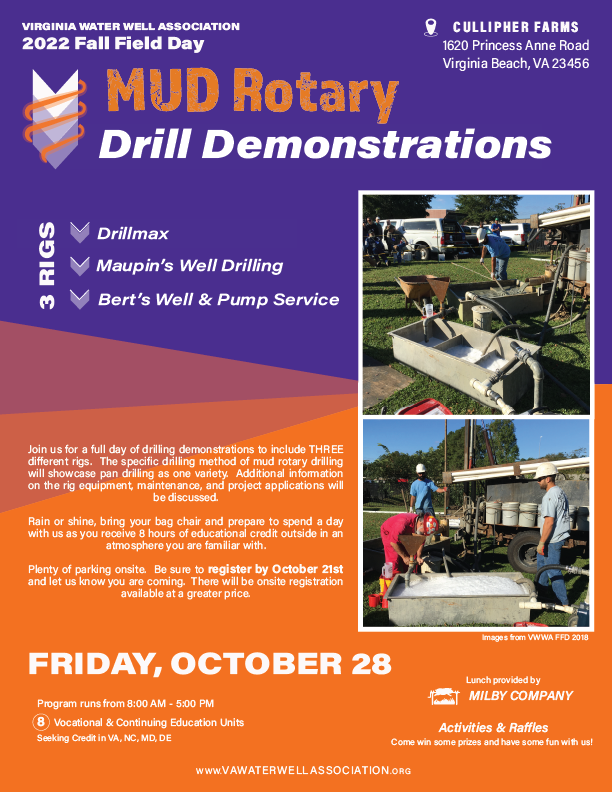 REGISTRATION FORM
One registration form for attendees, environmental health sanitarians, tailgating exhibitors, manufacturing representatives, and guests.
Preregistration with reduced rates expires Friday, October 21st. Mail registration forms and payment to: VWWA P.O. Box 1170 Powhatan, VA 23139
VENUE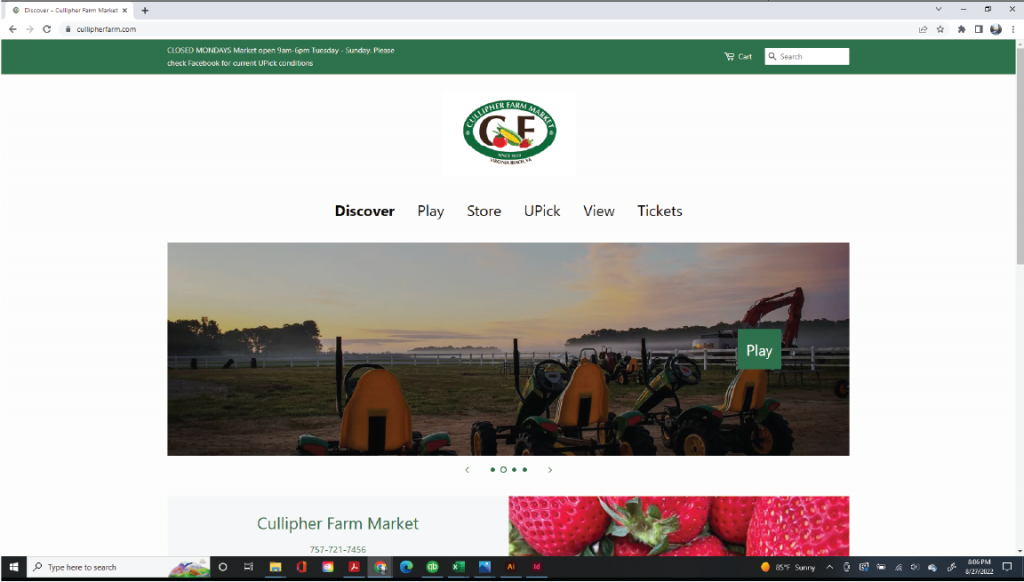 GET DIRECTIONS
1620 Princess Anne Road Virginia Beach, VA
HOTEL
Looking for a place to stay the night? There is a reduced rate available at the DoubleTree in Virginia Beach at $119 plus tax. Click the link below and reserve your stay direct!
• COVID-19 RELEASE & HOLD HARMLESS AGREEMENT: By registering and attending a Virginia Water Well Association (VWWA) event/meeting you acknowledge that there is an unknown risk of exposure to COVID-19 through exposure to contaminated objects, as well as through personal contact. Such exposure carries with it a certain degree of risk that could result in illness, disability or death. You agree to release and hold harmless VWWA, its employees, officers, and vendors from and against all claims of damages and liability resulting from exposure to COVID-19. Registrants/Attendees also warrant they are abiding by their state/locality laws regarding COVID-19 restrictions.
• CROWD RELEASE: By registering and attending a Virginia Water Well Association (VWWA) event/meeting you grant VWWA full rights in perpetuity to use the images resulting from the photography/video filming taken at the event/meeting, and any reproductions or adaptations of the images for publicity or other purposes to help achieve VWWA's mission. This might include (but is not limited to), the right to use them in VWWA's printed publications and in online publicity, social media, and press releases.
Have an idea on what we can do for the next Fall Field Day? Fill out the short survey below.