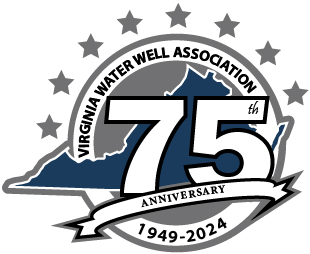 SAVE THE DATE
FEBRUARY 21-22, 2024
Showcasing the heart of the show, you.
THANK YOU FOR ATTENDING – ENGAGING . PROMOTING . ASSISTING . SUPPORTING
VENUE INFORMATION
CODE: VWWA $135+ tax
(804) 379-3800
Block rates expire January 30th, 2024. Reserve your room before they sell out!
---
EVENT SURVEY
We are dedicated to serving our industry's needs and improving our services through feedback. Please take the time to inform us where we are serving you well or need to dig deeper.
2023 Feedback (to date) 2022 Feedback 2021 Feedback 2020 Feedback 2019 Feedback
As you review past feedback from the surveys and the last course of the conference, we hope you will see your comments are considered and most change occurs from addressing the feedback. We value what you say and appreciate the time in completing the anonymous surveys to better our events and programs.
REPORTING EDUCATION + PROOF OF ATTENDANCE FORMS
The association does automatically report the hours to Virginia's Department of Professional and Occupational Regulations per their requirements. At the conclusion of the conference the top, white sheet of the Proof of Attendance form is collected for database entry. This is used to keep the hours for each participant.
If you are licensed in another state, please use the yellow copy to send off to that state and keep the pink copy for yourself.
Educational certificates will be produced and emailed out to the company representative.
• COVID-19 RELEASE & HOLD HARMLESS AGREEMENT: By registering and attending a Virginia Water Well Association (VWWA) event/meeting you acknowledge that there is an unknown risk of exposure to COVID-19 through exposure to contaminated objects, as well as through personal contact. Such exposure carries with it a certain degree of risk that could result in illness, disability or death. You agree to release and hold harmless VWWA, its employees, officers, and vendors from and against all claims of damages and liability resulting from exposure to COVID-19. Registrants/Attendees also warrant they are abiding by their state/locality laws regarding COVID-19 restrictions.
• CROWD RELEASE: By registering and attending a Virginia Water Well Association (VWWA) event/meeting you grant VWWA full rights in perpetuity to use the images resulting from the photography/video filming taken at the event/meeting, and any reproductions or adaptations of the images for publicity or other purposes to help achieve VWWA's mission. This might include (but is not limited to), the right to use them in VWWA's printed publications and in online publicity, social media, and press releases.
---