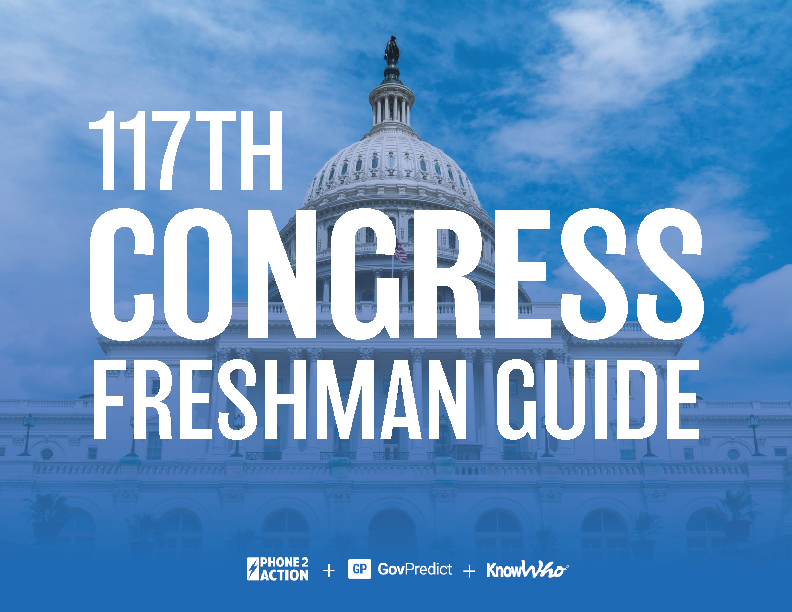 The weeks after an election are always hard on public affairs and
government relations professionals. While the votes are counted
and the airwaves are free of ads, the real work begins: meeting
dozens of new Congress members and explaining your position on
issues.
To help make your job easier, we (Phone2Action, GovPredict, KnowWho) created this Freshman Guide.
Based on data from KnowWho, now a Phone2Action company, we
pulled together useful information such as where each member
was educated, how they built their career and which offices they
have held before they traveled to Capitol Hill. Together with their
interests and other insights, you have a full profile of all members
of the freshman class.*
The 117th Congress will wade through some of the toughest legislation
to be considered in years, from COVID relief to immigartion.
We hope this guide will help you build relationships and shape
policy decisions.
*There are 3 House of Representative vacancies; NY-22, LA-2 and LA-5. Those districts are not included in this guide.