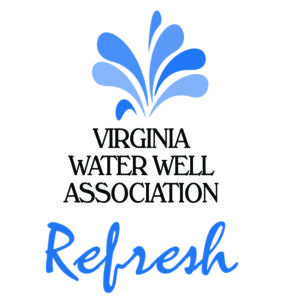 Exhibitors
Aqua Flow Pump & Supply Co.
Amtrol Inc.
Baroid Industrial Drilling Products
Boshart Industries
CadCo Marketing
Central Drill
CETCO
Charger Water
CMC Supply
Constant Water LLC
Cotey Chemical Corp
DEQ
DPOR – Department of Professional & Occupational Regulations
Drillers Service Inc.
Eastern Driller Manufacturing Co., Inc.
Flint & Walling, Inc.
Franklin Electric
GEFCO Inc./ Div. of Astec Ind.
Geothermal Supply Company
Goulds-Water Technology
Hasco Sales Inc.
Heisey Machine Co., Inc.
Jefferson Sales South
Jubilee
Latchaw Montgomery & Peck, Inc.
MAAS Midwest
Manufacturers Associates of NC, Inc.
Master Water Conditioning Corporation
May Supply Company
Milby
Mobile Drill International
Morris Industries Inc.
N.H. Yates & Co.
Noland Drilling Equipment
Pentair Flow Technologies
Preferred Pump
Reed Manufacturing Company
SCHRAMM, INC
Simmons Manufacturing Co.
VAMAC
VWWA
Water Chemistry, Inc.
Water-Right
WEBTROL (Weber Industries)
World Wide Drilling Resource
Zilmet  USA
Attendee Companies
Anderson Well Drilling
Appomattox Well Drilling
Aquaman Water Service
AquaPhoenix Scientific
Atlantic Coast Drilling, LLC
Bell Pump & Well, Inc.
Bilfinger Water Technology/Johnson Screens
Biotech Laboratory
Bronner Well Pump Service
Brown's Well Drilling Company, Inc
Bundick Well & Pump
Burner Well Drilling
CARDNO
Certified Well Service Inc (CWS, Inc.)
Charles Helmick Well & Pump Service, Inc.
Claude S. Brewer Well Drilling
Clear Water Well Drilling, Inc.
Clearwater Well Drilling, LLC
Connelly & Associates, Inc.
Creason Well Service Inc.
Curtis Drilling Inc.
Davidson Drilling, Inc.
Dinwiddie Deep Well Drilling
Douglas Well Drilling Inc.
Dowdy's Well & Septic Service Inc
Eco Options Environmental Services
Eversole Brothers Well Drilling
Falwell Corp.
Fetterolf Brothers Inc.
Fenton Pump Service, Inc.
Fenton Well Drilling, Inc.
Foster Well & Pump Company, Inc.
Gammon Well Co., Inc.
GeoResources, Inc.
Golder Associates
Grundfos Pump Corp
HAS
Hall & Heflin Septic Tank Service Inc.
Harley Drilling & Hydrofrac
Heads Up Sprinklers
Hensley's Well Drilling Inc.
Hofe Well Drilling Company
Irvin's Well Drilling, Inc.
Jason Reece Pump Service
John Burch – VDH
John L. Danielson Jr., Inc.
Jordaen Ent. "Gildersleeve"
KW Lambert Construction LLC
KRS Excavating and Well Drilling LLC
Kenneth L. Krout Pump & Well Service
LL Brannon Well Drilling
Leazer Brothers, Inc
Leazer Drilling Company, Inc.
Matthews Well & Pump
Maupin's Well Drilling
Mincon, Inc.
Monticello Pump Services, Inc.
Newman Brothers Inc.
Noah Horn Well Drilling
Noel Well & Pump LLC
Northern Virginia Drilling Inc.
PM Pump Company
R.M. Faison Well Drilling
Randy J. Hunt Well Drilling, Inc.
Ratliff Drilling Company, Inc.
REICHdrill, Inc.
Rickie Pruden
Riner Well Drilling
Robert Archer
Rorrer Well Drilling
Royall Pump & Well Company, Inc.
S & M Pump & Well
Shirley Well Drilling Inc.
Spence Well & Septic Tank Service
Stan's Well Drilling Services
Stubblefield's Well Drilling, Inc.
Sydnor Hydro Inc.
Thompson Well Drilling
Toano Well and Pump Service, Inc.
VDH
VDH ODW
WT Moore Well Drilling Inc.
Water Well Solutions, LC
Williams Well Drilling Inc.
Wilson Well Drilling Inc.